BMW Wheel Alignment Service
Wheel alignment service is one of the basic automotive services required for all vehicles. Wheel alignment service includes both an inspection and an adjustment. It is slightly different for two-wheel drive and four-wheel drive vehicles. Wheel alignment service requires a special machine, so it is best to leave it to the professionals. However, it is a quick and easy service for the certified technicians at our authorized service center. Read on to learn more about the wheel alignment inspection process at our service center.
---
Types of Wheel Alignment We Offer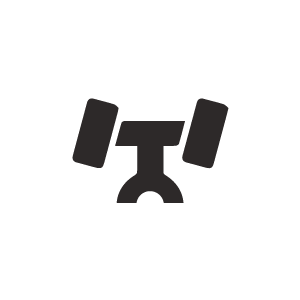 Two-Wheel Alignment
Most vehicles only need a two-wheel alignment. Only the front wheels of the vehicle are adjusted in a two-wheel alignment service. Front-wheel drive and rear-wheel drive vehicles generally get a two-wheel alignment instead of a four-wheel alignment. This type of alignment is generally quicker and less expensive than a four-wheel alignment. If you aren't sure whether your vehicle needs a two-wheel alignment or a four-wheel alignment, our technicians will let you know.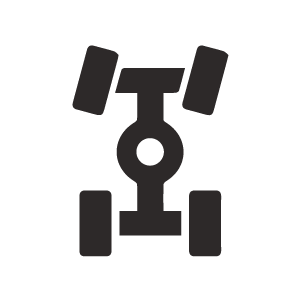 Four-Wheel Alignment
Some vehicles, generally four-wheel drive vehicles, do need to get a four-wheel alignment. In a four-wheel alignment, both the front wheels and the rear wheels are adjusted. This type of alignment will take a little longer and cost a little more than the standard two-wheel alignment. Our service center is equipped to do both types of alignments, and our technicians are also trained to complete both services.
---
---
Wheel Alignment Inspection
The first part of the wheel alignment service is the inspection. Our technicians will use an extremely precise machine to check your wheels for misalignment. This should only take a few minutes. Once we learn to what extent your wheels are out of alignment, we will move onto the adjustment phase of the service.
Certified Service at BMW of Champaign
At BMW of Champaign, we offer certified wheel alignment in Champaign as well as all other maintenance and repair services. Our service center is staffed by a full team of highly experienced and fully certified technicians. Our technicians have access to our large inventory of genuine OEM BMW parts, ensuring that your vehicle always gets the highest quality components. You can kick back and relax in our comfortable waiting area, which includes complimentary refreshments and WiFi, while we work on your vehicle. Making a service appointment is easy via the service scheduling tool on our website. You can also give us a call during our business hours, and one of our associates will help you make an appointment for a convenient time. Make an appointment for service today.