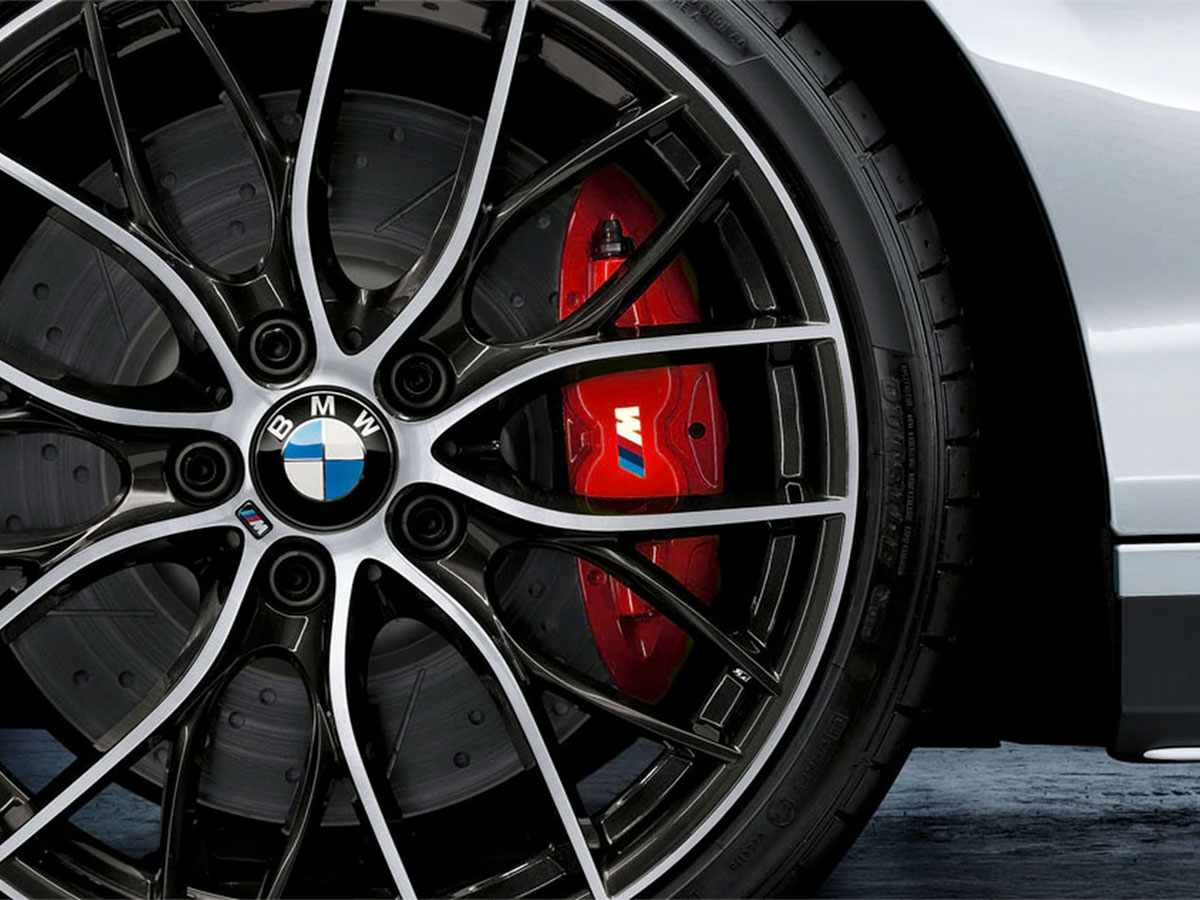 Certified BMW Rear Brake Pad Replacement in Champaign, IL
Rear brake pads are as vital to your driving as your front brake pads, even though they take less wear. They give you precision and control that keeps your car fully under your command and make you a safer driver to yourself and everyone around you. When it's time to get new rear brake pads, we're here to help, and we'll make sure your rear brake pads are in optimal shape for all your braking needs.
Service Specials
Schedule Service
What a Rear Brake Pad Replacement Entails
Rear brake pads are replaced quite similarly to front brake pads. The only difference is in the type of brake pad you need. Otherwise, it follows the same pattern as a front brake pad replacement: our technicians remove the wheel, remove the bolt securing the calipers, then swing out the pad for replacement. Once the new pads and clips are in place, the calipers are bolted back where they need to be, and the wheel is replaced. We always test to make sure your brake pads are on securely, but once we're satisfied, your car comes back to you.
How Often You Should Get a Rear Brake Pad Replacement
Most experts agree that brake pads with heavy usage should be replaced every 30,000 to 35,000 miles, but it depends highly on how much you use your brakes. The better option is to either have them checked regularly (which our certified technicians are happy to do) or to know the signs of thin brake pads. When your brake pads are thin, you'll generally feel a vibration during braking, and you'll probably hear a squealing, which is a normal feature of the brake pad that tells you when it's time to replace it.
Why Replace Brake Pads
Brake pads are made to press against your rotor and decrease its speed through friction. This means they need to be made of something that generates friction but doesn't damage the rotor. When your brake pads get too thin, they can expose the metal underneath them and start causing serious harm to your rotor. Replacing your brake pads regularly keeps you from expensive rotor replacements and also gives you control of your braking.