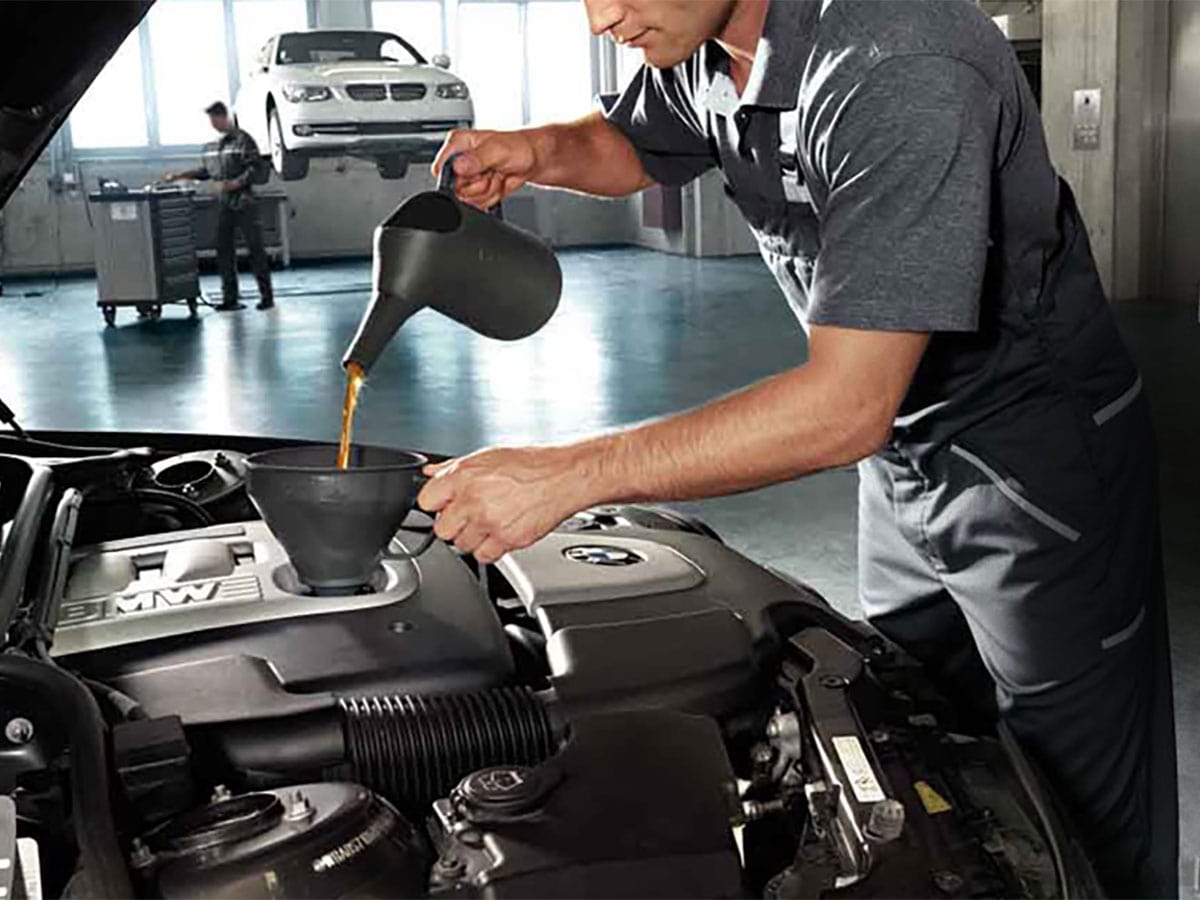 High Mileage Oil Change Service at Serra BMW Champaign
If you drive a vehicle with an internal combustion engine, you know that oil changes are some of the most important regular services. When your BMW needs an oil change, Serra BMW Champaign is the place to go -- drivers from Urbana, Savoy, and beyond choose us for their BMW oil change services! If you have a higher-mileage BMW, we can also help you save on oil change service. Find out more here, and then come by Serra BMW Champaign.
Contact Serra BMW Champaign To Save With the High Mileage BMW Oil Change Program
To make an appointment for this particular offer, you'll need to start by calling our service department at 217-373-6105, instead of using our online service scheduler. The Serra BMW Champaign Service Department is open Monday through Friday from 7:30am until 5:30pm, and we look forward to helping you enroll in the High Mileage Oil Change Program.
What Are the Terms of the High Mileage BMW Oil Change Program?
To qualify for this program, you must own a BMW model that is five years old or older or a BMW that has 60,000 miles or more. If your BMW fits either of these, you can qualify for three years of oil changes for only $199! To purchase this offer, you must call our service department at 217-373-6105 and make an appointment with us. When you do, you'll be on your way to savings!
Why Choose Serra BMW Champaign for High Mileage BMW Oil Changes?
All BMW models deserve special treatment, but higher mileage vehicles require extra care. We can provide the quality of care your BMW needs at Serra BMW Champaign. Our skilled technicians have extensive experience with BMW models, including higher mileage vehicles, and they will use genuine BMW engine oil when they perform this service. This oil is designed to keep the moving parts of your engine clean and well lubricated. In addition, they will use OEM oil filters.
Of course, we are also dedicated to ensuring that you have as enjoyable an experience as possible while your BMW gets its oil changed. This is why we have a customer lounge that includes comfortable seating, flat-screen TVs, complimentary snacks, a complimentary coffee bar, and even a children's play area. Or, make use of our transportation shuttle to get where you need to go.