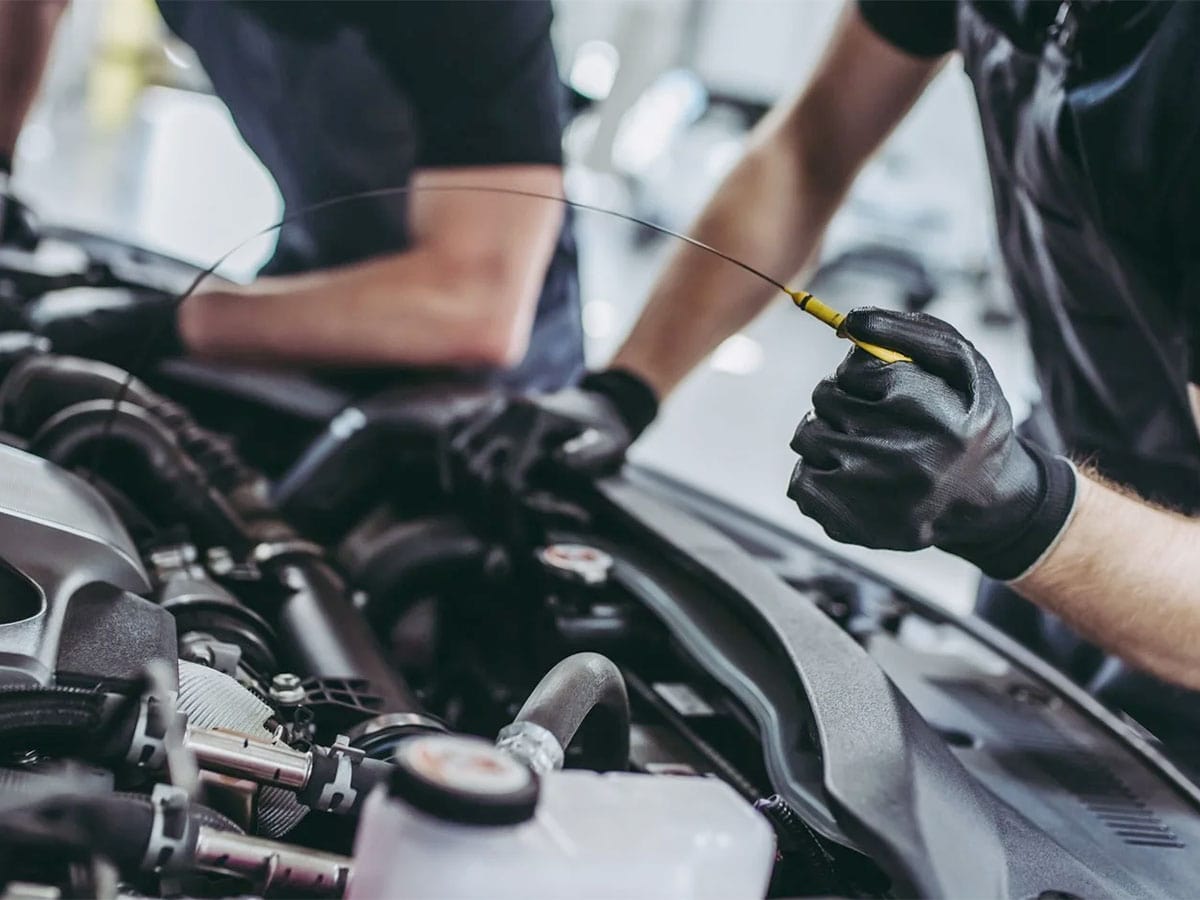 What Is A Conventional Oil Change?
As you drive your BMW to and from work in Savoy your engine oil is under a great deal of heat and pressure. Over time your oil starts to break down due to the stress of daily driving and loses its effectiveness. As oil is needed for engine lubrication, it needs to replaced periodically to keep your BMW performing at its best.
Service & Parts Specials
Schedule Service
How Often Should You Have Your BMW's Oil Changed?
Conventional oil is an affordable, effective, and versatile product; however, one of its drawbacks, compared to pricier synthetics, is that it doesn't last as long. In general, it is advised that you change conventional oil every 3,000 to 5,000 miles. However, how often you drive, the environment you drive in, and the traffic you encounter daily in Urbana can affect how long your oil lasts.
Signs Your BMW Needs An Oil Change
If your oil needs changing there will be several issues that point this out. These include burning smells, ticking or engine knocking, stalling, increased emissions, reduced fuel efficiency, lag when shifting gears, difficulty getting your BMW to start, and engine or oil check warning lights. If you start to encounter such performance issues during a drive to St. Joseph, you should schedule an oil change as soon as possible.
The Dangers Of Old Engine Oil in Your BMW
Oil changes are an essential part of automotive upkeep and a key aspect of keeping your BMW in top performance for a long time. If you ignore oil changes for too long, you put yourself, your passengers, other drivers, and your car at risk. Contaminated oil can cause stalling and quickly lead to an accident or leave you on the shoulder of a road waiting for a tow. Over a long enough time, you can also damage your engine, leading to expensive repairs and even a full engine replacement in worst-case scenarios, shortening your BMW's lifespan.