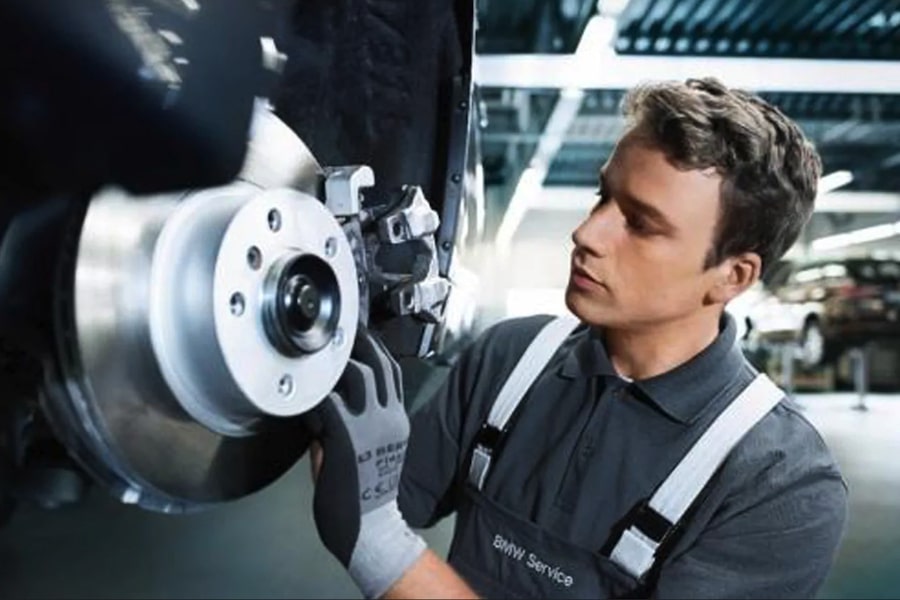 BMW Brake Pad Replacement Service in Champaign, IL
Make sure that your BMW has true stopping power. You can get quality brake pad replacement service at BMW of Champaign. We service all BMW models for drivers in the Champaign, Urbana, Savoy, Mahomet, and St. Joseph, IL areas. Don't compromise with independent garages that don't understand your BMW like we do. Rely on professional BMW service that makes a difference.
Service Specials
Schedule Service
Why are Brake Pads Important?
Your vehicle's brake pads are critical to the stopping power and performance of your vehicle. Experts recommend that you have your vehicle's brake pads replaced at every 40,000 to 50,000 miles to ensure proper performance. If you delay this service, you could see an increase in stopping distance and a decrease in stopping performance.
Brake Pads Replacement Service
Our service center is staffed by BMW trained technicians who have performed more BMW brake pad replacements than just about anyone else in the area. We have numerous start-of-the-art service bays to ensure that your vehicle receives fast service. We also use OEM BMW brake parts to ensure that your vehicle receives the best possible brake pads. When it comes to BMW brake service, we are the choice in the Champaign area.
Why BMW OEM Brake Parts?
When you want the best for your BMW, then you want to rely on OEM or original equipment manufacturer parts. OEM parts are designed to be exact duplicates of the original parts on your BMW. This ensures the best possible performance. Plus, OEM parts are guaranteed to last. When you want the best for your BMW, then you want OEM brake parts.
Signs That You Need Brake Pad Replacement
It's important to know the signs that your vehicle needs new brake pad replacement service. Do you hear a squealing noise or a clicking sound? These are signs that your vehicle's brake pads need to be replaced. If your vehicle is taking longer than usual to come to a complete stop and your vehicle's brake pedal vibrates when you press on it, then your brake pads need immediate attention. Does your vehicle pull to one side when you are braking? That means that your brake pads may need replacement.