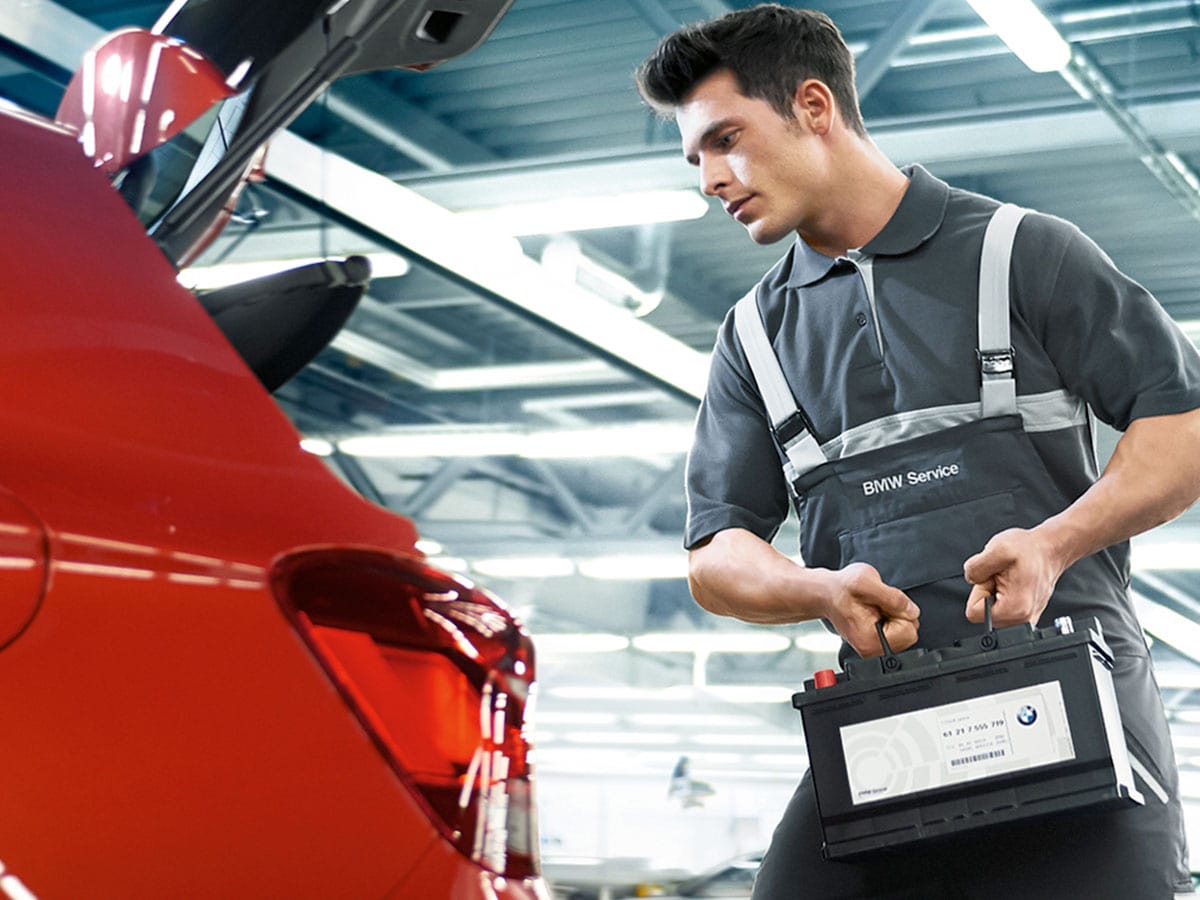 BMW Battery Replacement Services in Champaign, IL
At Serra BMW Champaign, we offer extraordinary automotive maintenance and repair services at competitive prices. If your car battery has been acting up and you suspect it may be failing, come in for a battery inspection and replacement service. Our certified BMW technicians can assess the viability of your battery by running a complete set of diagnostics. If it has drained and can no longer provide power to your vehicle, we install genuine OEM parts straight from the manufacturer. Located in Champaign, Illinois, we are here when you need us.
Service Specials
Schedule
The Importance of Your Car Battery and Why It Needs Replacement
Your car battery is critical to the functionality of your BMW because it is responsible for providing the necessary power. It reserves power and provides it to the electrical components within your vehicle through an electrical current. It supplies the needed power to your starter, motor, lights, and various accessories. Unfortunately, it will not last forever. It does drain with age and will need to be replaced periodically. This is because when it fails, your BMW will not start. While you may be able to jumpstart it, this is not a permanent solution.
How to Know If Your Automotive Battery Needs Replacement Service
If you have had to jumpstart your BMW recently, this is the key indicator that your car battery may be failing. While it could also be a loose connection or a leak, typically, this signifies your battery has drained and needs to be replaced. Other signs that you need to schedule battery replacement services include:
Your dashboard warning light is illuminated
Your engine cranks but will not start
Certified Technicians and Genuine OEM Parts for Your Battery Replacement
We know you have options around the Champaign area for car maintenance and repair services. Regardless of where or when you purchased your BMW, our certified service department is a step above the competition. Not only will you get high-caliber services performed by factory-trained technicians, but you will also get the benefit of our collection of genuine OEM replacement parts. Aside from the factory floor in the manufacturing facility, we are the top experts in your particular model. We service the same vehicles every day and can quickly identify automotive problems and resolve them for you appropriately. Everything we do is with precision and the ultimate attention to detail.