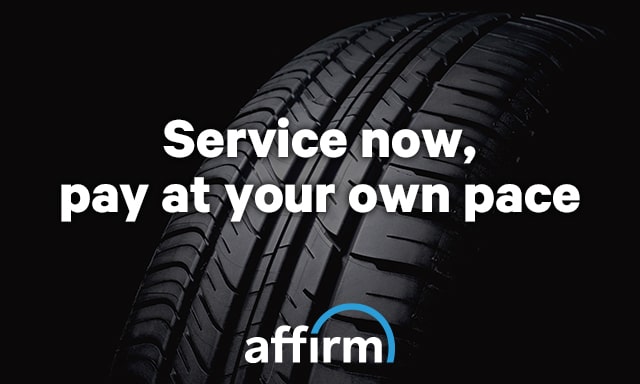 BMW Affirm Service Financing in Champaign, IL
We have partnered with Affirm to offer our customers financing for BMW service. Local BMW owners in Champaign, Urbana, Savoy, Mahomet, and St. Joseph, IL can secure flexible financing for BMW repairs with loans starting at 0% without any hidden or late fees. Apply today to browse the available payment plans.
Service Specials
Apply Today
Affirm Service Financing Overview
Affirm service financing is a short-term loan that covers the cost of service and parts when your BMW needs repairs. Pre-qualification is quick and easy without a hard credit check. You can fill out and submit an application online, and get approval within 15 seconds. With a no-risk application, 0% interest, and flexible repayment plans presented within 15 seconds, Affirm service financing offers an attractive means of paying for repairs at Serra BMW of Champaign.
Pre-Qualify Today
Customers can pre-qualify conveniently online. Begin by providing your mobile number to receive a verification code. This will allow you to create an account and receive texts regarding your application and future loans. Creating an account is easy by providing basic personal and contact information.
Affirm Service Financing Benefits
Affirm service financing offers these benefits:
Application without a hard credit check
Flexible repayment plans that suit your budget
Application is convenient and easy
Finance your BMW service with loans starting at 0%
No hidden fees, costs, prepayment penalties, or interest
Affirm Service Financing Process
Here is the step-by-step Affirm service financing process:
Sign Up - Begin with a convenient online sign-up and application submission. The system will walk you through the sign-up process by asking for basic personal and contact information.
Quick Approval - You can fill out the application and receive approval within minutes. Once the pertinent details are provided, you can expect an answer in 15 seconds.
Review Available Options - You will be presented with flexible plan options. Browse and choose the ideal payment plan that works for you.
Start Making Payments - You will approve your loan, Affirm will make service payments, and you will make direct payments to Affirm according to the terms.